October 17, 2013, 10:00-17:00   Location: Midtown Conference
Gold Event Sponsors: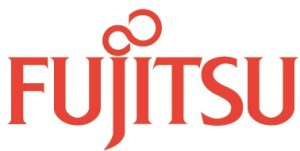 Over the past few years, the annual Lustre® User Group (LUG) has been the main event worldwide concerning Lustre, bringing together Lustre developers, solution vendors, and Lustre users. OpenSFS has been organizing and supporting Lustre User Group meetings in the US for the past few years. With events in Japan and China, OpenSFS aims at better connecting Lustre users and developers in APAC to the worldwide open source Lustre community.
The Japan workshop provided existing and future Lustre users with a broad overview of the Lustre file system and its application in high-performance computing, analytics, and cloud environments. The event was free-of-charge.
Event Agenda:
9:30 am – 10:00 am
Registration
10:00 am – 10:20 am
Introduction: OpenSFS Update
Peter Jones, Intel
10:20 am – 11:00 am
Convergence of Supercomputing and Extreme Big Data on the TSUBAME Supercomputer
Satoshi Matsuoka, Tokyo Institute of Technology
11:00 am – 11:40 am
Lustre at the Australian National Computational Infrastructure (NCI)
Daniel Rodwell, National Computational Infrastructure Australia
11:40 am – 12:00 pm
Lustre beyond HPC
Brent Gorda, Intel
12:00 pm – 1:30 pm
Lunch Break
1:30 pm – 2:10 pm
Building an HPC Data Center with Lustre: Tools for Lustre Management and Lustre HSM
Aurelien Degremont, CEA
2:10 pm – 2:30 pm
Performance Evaluation of FEFS on the K Computer and Fujitsu's Roadmap toward Lustre 2.x
Shinji Sumimoto, Fujitsu
2:30 pm – 2:50 pm
Checkpointing and Lustre
Kento Sato, Tokyo Institute of Technology
2:50 pm – 3:10 pm
Lustre Roadmap Status and Future
Peter Jones, Intel
3:10 pm – 3:30 pm
Coffee Break
3:30 pm – 3:50 pm
A User's Experience with FEFS
Itaru Kitayama, RIKEN AICS
3:50 pm – 4:10 pm
Enhancing Lustre Performance and Usability
Shuichi Ihara & Li Xi, DataDirect Networks Japan
4:10 pm – 4:30 pm
Gfarm: Present Status and Future Evolution
Osamu Tatebe, Tsukuba University
4:30 pm – 5:00 pm
New Lustre Features in Development
Oleg Drokin, Intel
Speakers included:
Peter Jones, Lustre Release Manager, Intel, HPDD
Satoshi Matsuoka, Professor, Tokyo Institute of Technology
Daniel Rodwell, Storage Manager, National Computational Infrastructure (NCI) Australia
Brent Gorda, General Manager, Intel High Performance Data Division
Aurelien Degremont, CEA
Shinji Sumimoto, Fujitsu
Kento Sato, Tokyo Institute of Technology
Itaru Kitayama, Member of Technical Staff, RIKEN AICS
Shuichi Ihara, DataDirect Networks Japan
Li Xi, DataDirect Networks Japan
Osamu Tatebe, Professor, Tsukuba University
Oleg Drokin, Intel