By jfranklin
Continuing our 2014 goal to provide greater visibility into our inner workings, OpenSFS is providing monthly posts describing our work and efforts surrounding Lustre.
Our executive committee, made up of the Community Representative Director and 5 board members from Cray, Intel, Lawrence Livermore National Laboratory (LLNL), Oak Ridge National Laboratories (ORNL), and Xyratex, along with the operations management team (VTM Group) and our legal counsel, meets weekly to discuss OpenSFS priorities.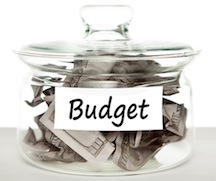 One top priority discussed in January was the 2014 budget. Budget priorities reflect of our strong commitment to promoting Lustre globally. Weekly discussions with EOFS, the European open source file systems community organization, have begun with Hugo Falter (ParTec), Eric Monchalin (Bull), and Frank Baetke (HP). The intent is that these meetings will ultimately broaden community participation on both sides of the Atlantic.
On the personnel side, we're pleased to announce Jason Hill will be serving as interim Technical Working Group chair for OpenSFS. As the storage team lead at ORNL's National Center for Computational Sciences (NCSS), Jason brings a wealth of experience in architecting, deploying, and managing large-scale Lustre file systems. He was jointly responsible for the delivery of both the original Spider file system at the Oak Ridge Leadership Computing Facility as well as the follow on Spider II file system. Jason also brings leadership having managed a team of Lustre and HPSS experts at the NCCS. This is a key position in our Lustre development support. Congratulations Jason!
We are also currently in the process of electing a new Community Representative Director. The position runs annually from April to April, and the new director will be announced before LUG 2014.
The Lustre User Group (LUG) 2014 meeting takes place this spring April 8-10 in Miami, Florida. The LUG planning committee is meeting weekly to ensure that this year's event provides all the technical topics the community is interested in and runs smoothly. Last year's LUG was considered a great success, but the presentations schedule was probably a bit too jam packed. This year, we are looking to cut back slightly on the amount of official talks and allow more time for socializing and networking. The anticipated themes of the presentations include Lustre in the Enterprise, Big Data, Cloud, and Exascale. Participation in LUG is open to all.
We are excited to have your continued support and involvement in the Lustre community! We will continue to keep you updated on the workings of OpenSFS and our efforts on behalf of Lustre.