Supercomputing 2013 (SC'13) was in Denver, November 18-21, and OpenSFS was in booth #4125.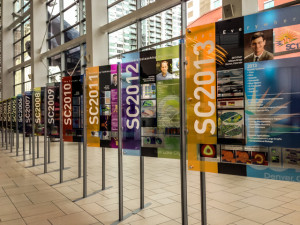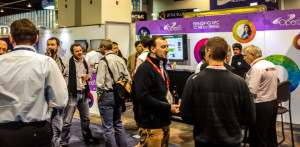 There were the following Lustre-related presentations and sessions. The slides from these presentations will be posted soon.
SC'13 BoF Session:   The Lustre® Community – At the Intersection of HPC and Big Data

At this year's Lustre Community BOF the worldwide community of Lustre developers, administrators, and solution providers gathered to discuss new challenges and corresponding opportunities emerging at the intersection of HPC and Big Data.
Tuesday, November 19th, 12:15pm-1:15pm , in room(s) 405/406/407 .
BoF Participants

Jeff Layton, Intel
Paul Nowoczynski, DataDirect Networks
Shinji Sumimoto, Fujitsu
Sorin Fabish, EMC
Torben Kling Peterson, Xyratex
Eric Barton, Intel
Tommy Minyard, TACC, OpenSFS Community Board member
SC'13 Presentations:
OpenSFS talks on the SC'13 show floor.
OpenSFS: Community Developed Scalable File Systems

Wednesday, November 20th, 2:00-2:15pm, Xyratex booth #2107
Tommy Minyard, OpenSFS Community Board member, TACC

OpenSFS: Community Involvement in the Lustre File System

Wednesday, November 20th, 4:30-4:45pm, DDN booth #1307
Chris Morrone, CDWG Chair, LLNL
 
 Photos by Jen Franklin.