The 2019 Lustre User Group (LUG) conference is fast approaching.  It will take place on May 14-17 at the Student Center South on the campus of the University of Houston, hosted by UH's Hewlett Packard Enterprise Data Science Institute (HPE DSI).  Mid-May is a wonderful time of year to visit Houston with pleasant daytime and evening temperatures that allows visitors to take full advantage of all the attractions that the nation's 4th largest city has to offer.
May 14 features two brand new events—the Lustre New User Tutorial and the Lustre Day-to-Day Administrator Tutorial.  These are four hour sessions and costs are included in your LUG 2019 registration.  In the evening, join us for our opening reception to meet other attendees who will be present for the 2 ½ day conference.
The LUG 2019 conference itself will begin on May 15.  The detailed program is posted online at https://conference.cacds.uh.edu/program/.  This year's networking events include an evening at Houston's premier craft brewery, St. Arnolds; a Tex-Mex dinner/bowling & pool at the UH Student Center game room; and a Friday afternoon visit to Space Center Houston (the Johnson Space Center's official visitor center).  This will take place immediately after the conference closes and is available to those who extend their stay in Houston through Friday evening or later.
Why you should attend: As always, LUG 2019 will have technical sessions on the latest Lustre developments and best practices, and provide opportunities to share information, network, and collaborate with your peers.
About UH: With over 44,000 students, the University of Houston is also one of the most diverse colleges in the country.  Situated on 667 acres in Southeast Houston, just minutes from downtown, there is much to see and explore nearby, both on and off campus.  The LUG 2019 hotel, the University of Houston Hilton is located directly across the street from the conference venue and is home to the Hilton College of Hotel and Restaurant Management.  Take time to visit the contemporary Blaffer Art Museum, right on campus, where admission is always free.
Time is Short: Regular registration runs through May 6 ($550).  After that date, late registration is $750.  Register today on the conference page: https://conference.cacds.uh.edu/
Support LUG 2019: Is your company interested in sponsorship? LUG19 brings together approximately 150 Lustre attendees. Sponsorship options include onsite presence, social events, meals, and speaking opportunities. Contact us to learn more.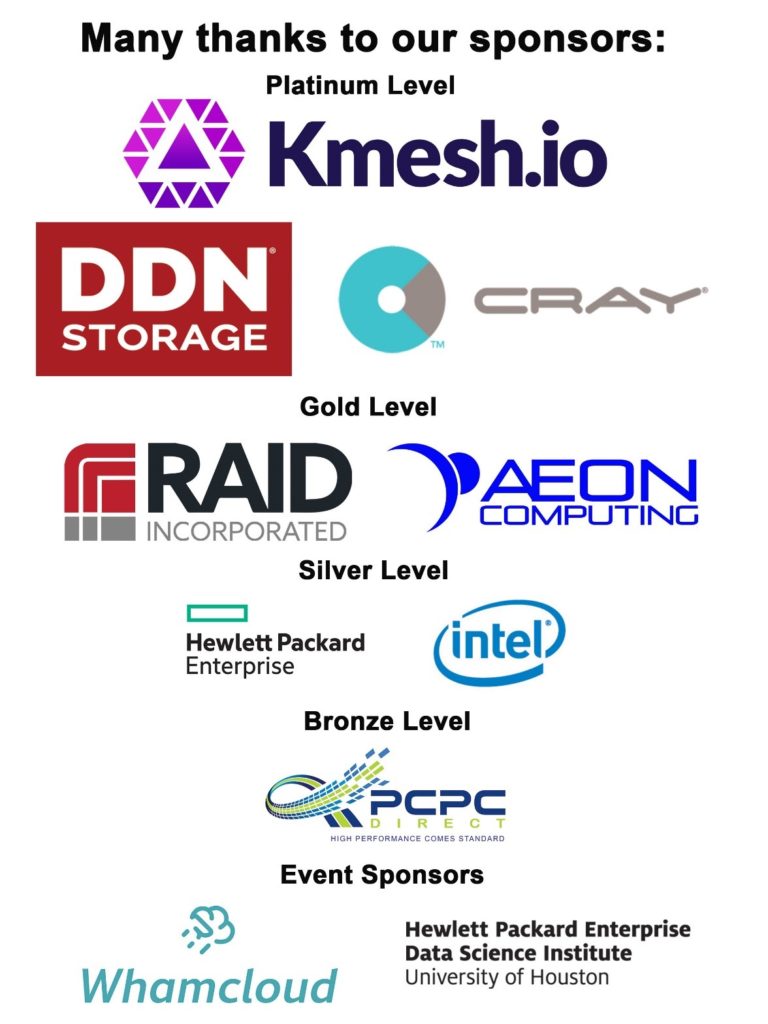 Learn more about LUG2019 and the Houston at: http://conference.cacds.uh.edu/
Learn more about sponsorship opportunities at:  https://opensfs.org/events/lug-2019/
Should you have any other questions, please contact Ken Nieser 832-842-7006.